Take Me To The Top Of Google
If you really want to get me nerding out on analytic talk, mention the word 'Google' to me. I am  not even slightly joking when I say I could talk about this subject all day long. This truly excites me because there's so much information and changes constantly happening! I want to talk about  five ways to get your business to the top of a Google search this week! Fun side note, did you know that we're called "Blendworks" because we "blend" different marketing strategies together  to get you the best result? Truth! You can choose to be aggressive and use all five of these points  or be a little more conservative and start with one, but obviously the more you do, the faster  you'll climb. Let's jump into it!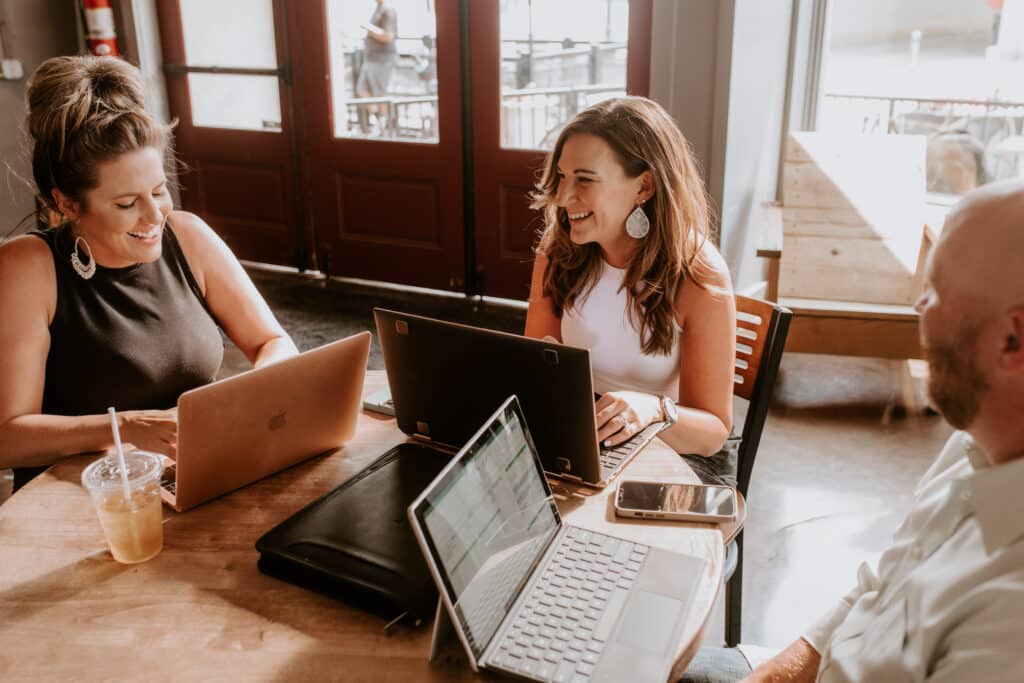 Number One – Reviews! We all know reviews are important, but do you actually know how important they are? When Google sees that you're consistently pulling in reviews and  responding to those reviews, they reward you! Plain and simple, you're using their platform to  engage with others and pull them onto the site, so everyone wins! People sometimes take a  wrong turn (or a learning curve as we say) when they are so excited about it the first month, get a  whole bunch of reviews, and then the excitement tapers off. They don't get hardly any for the  next 3-4 months. Here's the problem – Google is going to think that those first reviews you paid for, and not only do they frown upon this, but they also actually rank you lower than  before for cheating the system. No bueno. You'll also want to look at your competitors and see  what they're doing – how many reviews do they have? What's their star-level review? You'll want  to do better than that to rank higher.
Number Two – Optimization! I know we've talked about this before but optimizing your Google  My Business Profile is free. While it sounds straightforward to claim and optimize it, there are a  ton of hidden secrets on the best way to do it. Strategy, tips, keywords, placement – all of those  things are what we specialize in, and we'll also be covering a lot of this in our workshop. Make sure to grab a seat! 
Number Three – Quality! Quality over quantity is the name of the game for this specific point –  we want quality content on your website. For instance, for it to function (probably a good thing),  it should have more words, load fast, and your keywords should be in the right place at the right time (but not overused). Clear as mud? Don't worry, this is why I'm so good at my job! I love  doing all of these behind-the-scenes updates and trials to ensure you're getting the best  performance from your site. 
Number Four – New Content! Let's say you built your website and loved it…..10 years ago.  Have you actually sat down and updated your hours, address, photos or information? Your  website should never be a 'set-and-forget-it' kind of thing, as you should constantly update  content. A few good things to keep up on are blogs (one of the best ways to keep information continually being changed), photos, staff profiles, links, etc! Give that baby some TLC and  nurture it; it's one of your best resources for bringing in new people and new leads. 
Number Five – Listings! Did you know that there are over 250 online directories that you need to make sure are updated regularly? Kind of overwhelming, right? That includes your business name, address, phone number, site URL, etc., and guess what? It all has to be identical. Here's a good example; say on one website your address is 124 King Street, but on another, you say 124  King St. To Google, those are entirely different listings; they'll consider it inconsistent and lower your rank. It's impossible to make these changes yourself and visit all 250+ sites – let me help you friend, it's what I do. Another example would be updating your hours – say you're going  to be closed for Thanksgiving Day and Black Friday, so you update your main website and  consider yourself well accomplished for ensuring it was updated. But the other 249 listings have  remained unchanged, leading to someone coming in on Black Friday trying to shop, in which  you're not open, and the negative review creeps in – make sense? It's a constant, full-time job,  but luckily, I'm well-versed.
Here's the bottom line – an increase in Google rank means more clicks to your website, more brand awareness, more people visiting your page or physical location, more talking points and  more Google authority. Think of this – if you have 100 people walk into your store vs. 5 people –  most likely your revenue will increase because of the increase in people. That will lead to more opportunities to make a sale, schedule an appointment, or whatever your business specializes in. 
Don't feel overwhelmed. It's too much for one person to do while also trying to run a business,  and that's why I'm here. Let me help get your Google search in the top rankings! Can't wait to  chat!